education in england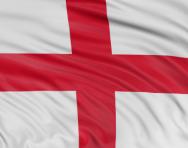 All maintained schools (most state schools) in England follow the National Curriculum, which lays out learning targets, essential and optional subjects, and an assessment strategy for school years 1-11. This includes four National Curriculum Tests (NCTs), which are more commonly known by their former name, SATs (Standard Attainment Tests).
In England, children ages 5-16 must be in full-time education, but the education structure begins at age 3-4 with Nursery. Children will enter primary school at age 4-5, then secondary school at age 11-12. The age of a child on 1 September determines when they need to start school.
We know that people who have a good experience of basketball are more likely to keep playing. We want those experiences to take place as early as possible. That way children have a great chance to pick up the sport and develop skills from a young age.
Just because you're growing up, that doesn't mean the opportunities stop. Education might be changing from being sat in the school classroom, but basketball isn't. There's still lots of chance to play, or maybe even think about a career in basketball through our DiSE programme.
Developed in response to the government report on cultural education in England, our Heritage Schools programme aims to help school children develop an understanding of their local heritage and its significance.
The aim of the Heritage Schools programme is to make sure that:
References:
http://www.basketballengland.co.uk/get-involved/education/
http://historicengland.org.uk/services-skills/education/heritage-schools/
http://www.apple.com/uk/education/k12/