educational system in uk

Compulsory schooling begins at the age of five. Pupils first attend primary school, which lasts for six years. Often primary school in the UK is divided into infant school (the first two years) and junior school (the following 4 years).
After primary school, students go to secondary school until they are sixteen (practical emphasis) or 18 (secondary school with 6th form - academic emphasis).
Completing the CAPTCHA proves you are a human and gives you temporary access to the web property.
Another way to prevent getting this page in the future is to use Privacy Pass. You may need to download version 2.0 now from the Chrome Web Store.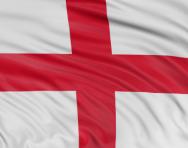 The four divisions are called Key Stages – Key Stage 1 SATs are administered at the end of year 2 and Key Stage 2 SATs at the end of year 6. Students in Key Stage 3 are not given a series of exams, but are continually assessed by their teachers throughout years 7-9. Key Stage 4 ends with students taking General Certificate of Secondary Education exams (GCSEs).
In England, children ages 5-16 must be in full-time education, but the education structure begins at age 3-4 with Nursery. Children will enter primary school at age 4-5, then secondary school at age 11-12. The age of a child on 1 September determines when they need to start school.
References:
http://www.goodschoolsguide.co.uk/choosing-a-school/the-british-system
http://www.theschoolrun.com/overview-english-education-system
http://www.goodschoolsguide.co.uk/international/curricula-and-exams/uk-overview