school system in england
Completing the CAPTCHA proves you are a human and gives you temporary access to the web property.
If you are on a personal connection, like at home, you can run an anti-virus scan on your device to make sure it is not infected with malware.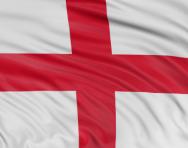 In England, children ages 5-16 must be in full-time education, but the education structure begins at age 3-4 with Nursery. Children will enter primary school at age 4-5, then secondary school at age 11-12. The age of a child on 1 September determines when they need to start school.
All maintained schools (most state schools) in England follow the National Curriculum, which lays out learning targets, essential and optional subjects, and an assessment strategy for school years 1-11. This includes four National Curriculum Tests (NCTs), which are more commonly known by their former name, SATs (Standard Attainment Tests).

If you have arrived on this page having followed an external link on a different website, unfortunately that link is broken.
If you came from a different page on the CST site, please let us know which link you pressed and we will address the issue.
References:
http://www.theschoolrun.com/overview-english-education-system
http://cstuk.org.uk/wp-content/uploads/2019/10/ICE_10021_CST_Future_Shape_White_Paper.pdf
http://www.ego4u.com/en/read-on/countries/uk/school