Remember Cryptokitties? The game that was an instant hit on the internet? Well, that was from DapperLabs. What is DapperLabs? It is a gaming company that develops games powered by cryptocurrency. Not only it is developing games, but it also playing a vital role to make blockchain a reality. Currently, only a few people – gamers, innovators, and early adopters – are tinkering with the blockchain. To make it successful, common people have to adopt this technology.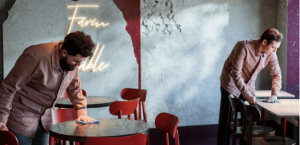 Artificial Intelligence Startups
SurveyAuto
Surveying people has just got easier with SurveyAuto – one of the latest startups in the AI industry that collects precise survey results through geolocation, call records, hyperspectral imagery, and open street maps. SurveyAuto is the brainchild of Dr. Umer Saif, a Pakistani entrepreneur.
According to the CEO, Dr. Umar Saif, "SurveyAuto uses a crowdsourcing model and relies on machine learning to decide who reports data, where it is collected, and when and how often it is reported. This reduces cost and minimizes human errors."
Spacemaker
Spacemaker is another great startup that aims to develop sustainable infrastructure that can help companies grow while decreasing the environmental pollution. It is one of the millennium development goals of the United Nations.
Infrastructure designers can get the services of Spacemaker to provide the smartest ways to maximize the value of their real-estate structure. They will generate and explore billions of site proposals, sort out the best ones and give the infrastructure developers detailed statistics about each of them. Spacemaker uses machine intelligence to come up with eco-friendly designs.
Capacity
Can't you find that presentation? Have you forgotten that assignment on your desktop? Can't locate the book you need on your flight? Well, there is a solution to all this. Capacity – a successful AI startup company.
Capacity is an AI platform that interlinks everything you need (all the apps of your choice) on a single platform. Never lose a digital file ever again – is the motto of the Capacity startup. The software uses AI to find out what apps you need at what time, and keep them ready for you. This helps you and your team manage time and gain knowledge about things that matter and focus on achieving the business goals.
Observe.AI
Operating a call center? Need a coach for your sales and support team? Observe.AI is your go-to platform. It is an AI-powered voice assistant that can turn your contact centers into profit generation machines. How it does that? Well, Observe.AI uses multiple technologies such as machine learning, natural language processing, and a list of error checks to ensure that all your voice calls are following the same procedures. It tracks, monitors, and educates the call agents to ensure that each of your calls can generate sales – thereby increasing profitability and decreasing the number of uninterested callers.
Observe.AI is backed by Scale Venture Partners, Nexus Venture Partners, Y Combinator, and Emergent Ventures. In a short period, it has gained the trust of Tripadvisor, Microsoft, ERCBPO, Talkdesk, and other VC firms.
Eyewear tech
Eyeware Tech is a revolutionary startup in the camera tracking and recognition industry. It monitors a person's gaze and ascertains the motive. The software is developed to cater to real-world issues such as security, buyer choice, human intentions, etc. It uses patent-pending computer vision algorithms, to increase human-machine engagement.
The 3D eye-tracking software senses depth through cameras, and allows gaze tracking in 3D remotely – all this is done with consumer 3D cameras. It helps capture real-world interactions, user attention, intention, motives, and interests.
Streem
Download the List of Best Communities for Entrepreneurs.
Thank You
Want to Increase Profits on Your Online Store?
Cazoo
Cazoo has made buying used cars simple. It is an inspection-cum-car selling store. It has a comprehensive 150+ point checklist that every car has to go through. Moreover, once you have placed an order, the car will be delivered at your doorstep in the next 72 hours. If for some reason you didn't like the car, you can always return it for no extra charges.
Wheels
Wheels is a shared electric mobility platform that's designed to promote smart city projects around the world. Wheels lets you rent wheels (motor pods) for a day, a month, or even a year. They will take care of the maintenance and all other expenses related to it. If the motor pod stops working, you will find a new one parked just for you.
Verishop
Verishop is a lifestyle ecommerce store for your daily fashion needs. What makes Verishop stand out from the rest is the quality of the products it offers. The brand features only premium products from top brands. Verishop aims to be a go-to lifestyle shopping destination for customers who are looking for high-quality products. Verishop ecommerce store is operated from Santa Monica, California, and it has been quite successful in the last two years.
Eatigo
Eatigo claims to be the number one restaurant reservation platform in Asia. It is backed by Trip Advisor and offers dining deals and restaurant reservations in Thailand, India, Hong Kong, Malaysia, the Philippines, and Singapore. What makes it the NEXT BIG THING in the food industry is the quality of service it offers. Users can search for restaurants, reserve online, and enjoy deals with a special discount, within minutes.
Restaurant locations, pictures, reviews, and menus are also available on the platform for the users to see and decide in real-time, whether it is a good fit for them. Eatigo was founded in 2013 and is headquartered in Bangkok, Thailand.
Startups: What are the 100 Best Startups to Work for in 2022?
Winning a deal with the right startup at the right time can mean a lot more than just another customer. It can mean income for you or your business for years, as the company and your relationship with them grows.
However, achieving this objective in the past usually wasn't very easy. For example, Harvard & Berkeley research shows you need to connect with companies ahead of your direct competition, to win significantly more of the deals.
Now, by simply activating a Fundz Pro account (just $10/month, cancel anytime), you can have unlimited access and exporting from a real-time updated database of startup fundings, with over 100,000 funded startups since 2016. This information is also integrated with important director/executive level contacts and other helpful tools & information.
In essence, Fundz Pro was built from the ground up for companies of all sizes looking for a proven edge in finding, connecting with and winning business with great startups. As you can see from the reviews, it delivers the results.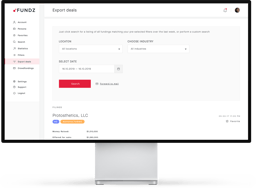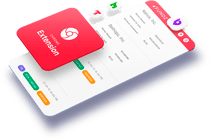 Money Making Startup Business Ideas: Conclusion
These are some of the best startup ideas you can implement in 2022. Which idea did you like the most? Do let us know in the comments section below. We have tried to cover most of the trendiest and unique business ideas that you can start. Some of the business ideas mentioned above require no or very little investment for you to start. You can also create a mobile app for all these startup ideas to create a larger and loyal user base.

For all the business ideas you can get mobile app development done with VerveLogic. We are an iOS and Android app development company with more than ten years of experience. We deliver robust and functional mobile apps to all startups and businesses with an aim of getting 100% client satisfaction. Our team of expert mobile app developers research the market and make use of the latest tools to deliver future-ready mobile apps.
Authorship:
https://www.cloudways.com/blog/best-startups-watch-out/
https://www.fundz.net/startup-companies-ultimate-guide
https://www.vervelogic.com/blog/startup-business-ideas/