uk educational system

School in the UK is compulsory between the ages of five and sixteen. Children younger than five can go to a toddler group (accompanied by a parent), playgroup or nursery school.
Compulsory schooling begins at the age of five. Pupils first attend primary school, which lasts for six years. Often primary school in the UK is divided into infant school (the first two years) and junior school (the following 4 years).
Another way to prevent getting this page in the future is to use Privacy Pass. You may need to download version 2.0 now from the Chrome Web Store.
If you are at an office or shared network, you can ask the network administrator to run a scan across the network looking for misconfigured or infected devices.

Students who wish to enter the top UK universities normally follow a 2-year A level programme. The first year is known as "Year 12" or "Lower Sixth" and students normally study 4 subjects. The second year of the programme is called "Year 13" or "Upper Sixth". Students in this year generally continue with 3 of the 4 subjects that they took in Year 12. This programme starts in September and ends in June.
Under some circumstances, it is possible for students to do an intensive 1-year A level programme; or to follow an 18-month course which starts in January and ends in June.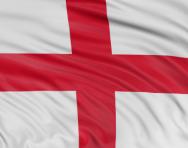 All maintained schools (most state schools) in England follow the National Curriculum, which lays out learning targets, essential and optional subjects, and an assessment strategy for school years 1-11. This includes four National Curriculum Tests (NCTs), which are more commonly known by their former name, SATs (Standard Attainment Tests).
In England, children ages 5-16 must be in full-time education, but the education structure begins at age 3-4 with Nursery. Children will enter primary school at age 4-5, then secondary school at age 11-12. The age of a child on 1 September determines when they need to start school.
References:
http://www.goodschoolsguide.co.uk/choosing-a-school/the-british-system
http://www.mpw.ac.uk/international-students/admissions/uk-education-system/
http://www.theschoolrun.com/overview-english-education-system
http://www.gov.uk/schools-admissions/school-starting-age